Business Applications Specialist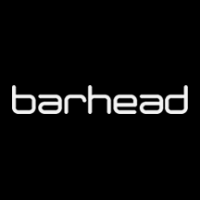 Barhead Solutions Inc.
Makati City, Metro Manila
Hiring until March 06
Job Description
Develops deep knowledge and expertise in Barhead products and services.
Supports the Functional Developer Team in developing configuration best practices and standards for Microsoft Products and Solutions.
Keeps up to date with the latest development in Microsoft Products and Solutions.
Performs system configuration based on approved requirements.
Understands client requirements and translate these to system features / solutiions
Supports Project Team in delivering quality system solutions
Prepares and conduct client demos and presentations.
Supports the Business Analysts Team in scoping activities and recommends solution approaches.
Helps Technical Team in understanding and translating requirements to build appropriate system solution
Assists in the enforcement of project deadlines and schedules
Assists Practice Capability Team (e.g. HR, ERP, CRM, et al) in developing system solutions on Microsoft Platform
Performs other duties as assigned from time to time.
Qualifications
Educational Attainment
College Graduate
Min. Work Experience
2 years
Qualification Summary
At least 2 years experience in the field of Business Systems and IT ideally as a functional software developer implementing ERP, CRM or SaaS solutions
Detailed, organized, and results-oriented
Ability to effectively prioritize and escalate issues as required
Excellent written and verbal English communication skills
Bachelor's degree or equivalent, preferably in Computer Science/IT/Business Management/Engineering
Experience working in an IT consulting organization or environment is preferred
Experience with different project methodologies (Agile, waterfall, et al.) is preferred
Experience in working in a global environment, delivering service to global clients is preferred
Must be willing to travel and be amenable to changes in work shift/location, as needed on a per project basis
Employment Type
Full-Time
Work Schedule
Amenable to Any Shift
Job Category
Computer & IT
About Barhead Solutions Inc.
Barhead is a boutique consulting firm specialising in cloud business solutions centered around client relationship management (CRM), field service, project service and employee management. We provide implementation services for what we believe is the most compelling cloud business application stack on the market today – Microsoft Cloud Stack. Our highly trained team of technically diverse consultants and the strong business sense of our client-facing staff allows us to build innovative solutions that are relevant to today's businesses.
Considering a career as a Business Analyst?
Learn more about this including job description, average salary, education requirement, skills companies look for, and latest job vacancies.