Azure and Cloud Architect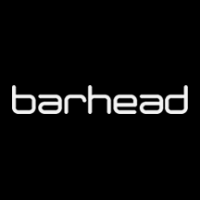 Barhead Solutions Inc.
Makati City, Metro Manila
Hiring until December 19
Job Description
Design and support large scale Azure environments
Support Enterprise computing infrastructure and virtualization computing technologies
Implement/design automated, elastic scaling of cloud services, automated deployment and remediation
Prepare detailed build/test plans to implement new technologies and configurations
Deploy on Azure and other Microsoft platforms
Virtualize proposed solutions and do impact analysis
Create/design/maintain ARM Templates
Develops deep knowledge and expertise on Barhead products and services. Create, maintain, review and improve development designs and standards for all projects utilizing Azure services
Collaborates with solution architecture and delivery leads in planning/estimating development and integration activities in projects and work assignments
Manage customer expectations and ensure customer satisfaction
Performs other duties as assigned from time to time.
Qualifications
Educational Attainment
College Graduate
Min. Work Experience
8 years
Qualification Summary
Bachelor's degree or equivalent, preferably in Computer Science/IT/Business Management/Engineering or equivalent
At least 8 years of experience developing solutions involving cloud infrastructure services or 5 years of experience with Azure services design and implementation
Hands-on experience in and architecting Azure services
Microsoft MVP status in Azure is an advantage
A Candidate who has extensive knowledge and experience in AWS architecture/solutions design and is interested to shift to Azure will also be considered
Able to integrate technical functionality (performance, security, data recovery, scalability, reliability, etc.)
Good understanding of latest Azure services and technologies
Able to handle complex technical issues involving multiple systems/services.
Strong presentation skills, excellent written, and verbal communication skills
Strong knowledge of Azure implementation best practices.
Experience working with enterprise-wide implementation projects
Experience working in an IT consulting organization or environment
Experience with different project methodologies (Agile, waterfall, et al.)
Experience in working in a global environment, delivering service to global clients
Must be willing to travel and be amenable to changes in work shift/location, as needed on a per-project basis
Employment Type
Full-Time
Position Level
Supervisor
Job Category
Computer & IT
About Barhead Solutions Inc.
Barhead is a boutique consulting firm specialising in cloud business solutions centered around client relationship management (CRM), field service, project service and employee management. We provide implementation services for what we believe is the most compelling cloud business application stack on the market today – Microsoft Cloud Stack. Our highly trained team of technically diverse consultants and the strong business sense of our client-facing staff allows us to build innovative solutions that are relevant to today's businesses.
Considering a career as a Solutions Architect?
Learn more about this including job description, average salary, education requirement, skills companies look for, and latest job vacancies.