[JAVA] Senior Software Engineer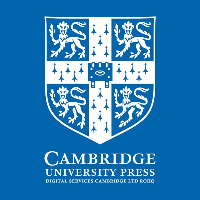 Cambridge University Press - Manila
Makati City, Metro Manila
Job Description
About the role:

If you are a Senior Software Engineer that constantly strives for self-improvement and quality, then, why not join our team? As a member of our team, you will be working closely with international colleagues in a fast-paced Agile environment. We will be in closed collaboration with each other so we could gather requirements and create innovative solutions to address real customer needs. Our team's pride is quality so we make sure to always create unit tests and never release codes that were never tested.

Our team is very active in our company guilds. You could join Dev Guild if you want to gain knowledge or share some of your expertise about programming. There is also Architecture Guild which focuses not only in software but also in cloud computing and other industry standards. QA Guild which focuses on advanced QA practices and Agile Guild which offers guidance and options on improving the processes within our teams.

If you consider yourself as a developer with a growth mindset, innovative, collaborative and fun-loving, then, we would like to get to know you.
Qualifications
Educational Attainment
College Graduate
Min. Work Experience
4 years
4-5+ years of software development expertise within an area of web technologies.
Current Press technology sets include: Java, PHP, NodeJS,
REST, SOAP, Apache. Ideally to have gained industry certification in one or more of these areas.
Experience of data manipulation, tuning, and performance work across a range of industry databases including: Oracle, MySQL, MongoDB.
To be comfortable with using industry standard tools and practices in the Software Development including SVN and GIT source code control systems.
Experience of working within an Agile development process (Scrum or similar).
Strong written and oral communication skills with the ability to communicate, with colleagues of all levels across the Press.
Able to supervise junior or mid-level software engineers on day to day tasks, supporting their development and taking responsibility for their deliverables.
Solid solution design, analysis and documentation skills plus experience of
Web infrastructure and related technol
Benefits
Work Life Balance
Career Advancement
Exciting Work Environment
Employment Type
Full-Time
Job Category
Computer & IT
About Cambridge University Press - Manila
Cambridge University Press is part of the University of Cambridge. Our mission is to unlock people's potential with the best learning and research solutions. Our vision is a world of learning and research inspired by Cambridge. A pioneer in our field with 485 years of printing tradition, we are committed to supporting innovation in learning and teaching. We publish without boundaries, ensuring our resources are accessible across the globe, in print, online and other digital formats. We take pride in supporting community programmes across the globe. Staff are encouraged to offer practical...
Considering a career as a Back End Developer?
Learn more about this including job description, average salary, education requirement, skills companies look for, and latest job vacancies.