Surveyor Job Description
Other job titles for Surveyor
Land Surveyor, Registered Land Surveyor, Survey Manager, Civil Surveyor
What does a Surveyor do?
Surveying Engineering is a specialization or sub-discipline of Civil Engineering. Surveyors take exact measurements to determine property boundaries. They provide data relevant to the shape, contour, gravitation, location, elevation, or dimension of land. These measurements can be used for engineering, mapmaking, mining, land evaluation, construction, and other purposes.
Duties and Tasks:
Prepare sketches, maps, reports, and legal descriptions of surveys

Verify the accuracy of survey data, including measurements and calculations conducted at survey sites

Write descriptions of property boundary surveys for use in deeds, leases, or other legal documents.

Coordinate findings with the work of engineering and architectural personnel, clients, and others concerned with projects.

Calculate heights, depths, relative positions, property lines, and other characteristics of terrain.

Adjust surveying instruments to maintain their accuracy.

Travel to site locations and select reference points.

Search land records, survey records, or land titles
Technical Skills
Computer aided design CAD software

Map creation software

Blueprint creation/diagrammatic skills

Highly skilled in mathematics and physics



Other Skills/Requirements
Near vision – ability to see details at close range

Arm-hand steadiness and control precision

Good spatial orientation and depth perception

Attention to detail

Personnel management – ability to motivate and direct people as they work through problems

Good communication skills – written and verbal
Other Specializations/Sub Disciplines for a Civil Engineer:
Coastal Engineer

Geotechnical Engineer

Transportation Engineer

Water Resource Engineer
Surveyor
Surveyor Salary in the Philippines | Latest Surveyor Jobs |Explore Similar Careers
Surveyor Salary in the Philippines
How much does a Surveyor make?
The average monthly salary of a Surveyor in Philippines ranges between Php 9,000 - Php 45,000 (median: Php 21,700).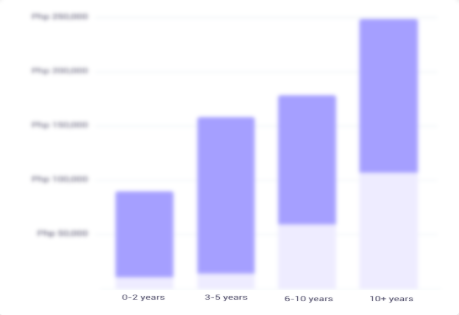 Surveyor
Surveyor Skills & Qualifications | Latest Surveyor Jobs |Explore Similar Careers
Surveyor
Latest Surveyor Jobs | Explore Similar Careers