Software Developer Job Description
Other job titles for Software Developer
Computer Programmer, Programmer, Web Developer, Application Developer, Software Development Engineer, Software Engineer
What does a Software Developer do?
Software developers research, create, modify, and test software applications and systems. They specialize in various fields including web-based, mobile, medical, communications and general computing applications among others. Developers also maintain, improve and debug software post-launch.
Duties and Tasks:
Research, design, implement, and manage software programs
Design and update software database such as Software Applications, Web Sites, Data Communication Processes, and User Interfaces
Test and evaluate new programs
Facilitate root cause analysis of system issues
Identify areas for modification in existing programs and develop those modifications
Deploying software tools, processes, and metrics
Maintaining and upgrading existing systems
Coordinate with Business Analysts, UX designers, and Development Managers to ensure software projects meet requirements
Training and on-boarding users
Technical Skills:
Strong programming skills
Knowledge of coding languages and frameworks/systems
May need experience with databases and Object-Relational Mapping frameworks
Software design, debugging, testing
Knowledge of software development fundamentals and processes
System and software analysis and evaluation
Knowledge in computer systems and the latest technologies
Familiarity with Agile development methodologies
Other Skills/Requirements:
Complex problem solving skills
Strong analytical skills
Systems analysis and evaluation
Good communication skills with the ability to explain complex systems
Ability to quickly learn new languages and technologies
Software Developer
Software Developer Salary in the Philippines | Latest Software Developer Jobs |Explore Similar Careers
Software Developer Salary in the Philippines
How much does a Software Developer make?
The average monthly salary of a Software Developer in Philippines ranges between Php 48,500 - Php 170,000 (median: Php 109,250).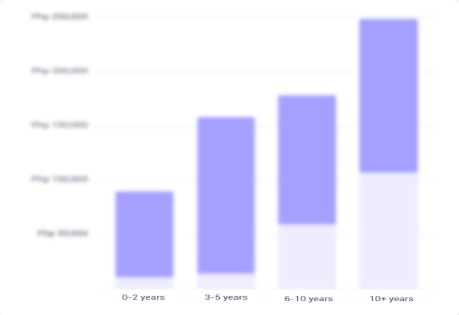 Software Developer
Software Developer Skills & Qualifications | Latest Software Developer Jobs |Explore Similar Careers
Software Developer
Latest Software Developer Jobs | Explore Similar Careers