Payroll Specialist Job Description
Other job titles for Payroll Specialist
Payroll Specialist, Payroll Clerk, Payroll Specialist, Payroll Administrator, Payroll Representative, Compensation & Benefits specialist
What does a Payroll Specialist do?
Payroll Specialists compile and record employee time and payroll data. They may be expected to compute employee' time worked, production output, commissions, wages, and deductions, as well as input that data into computers. Payroll Specialists review timesheets and other information in order to reconcile payroll discrepancies. They may also process and issue paychecks to employees.
Knowledge
Human Resource basics - knowledge of basic HR practices (compensation and benefits, labor relations, employee relations, negotiation, personnel information systems, etc.)
Clerical - knowledge of administrative and clerical procedures and systems (file management, designing forms, word processing, etc.)
Skills
Highly organized
Strong math skills
Good communication skills (both written and verbal)
Proficient with Microsoft Office
Payroll Specialist
Payroll Specialist Salary in the Philippines | Latest Payroll Specialist Jobs |Explore Similar Careers
Payroll Specialist Salary in the Philippines
How much does a Payroll Specialist make?
The average monthly salary of a Payroll Specialist in Philippines ranges between Php 0 - Php 0 (median: Php 0).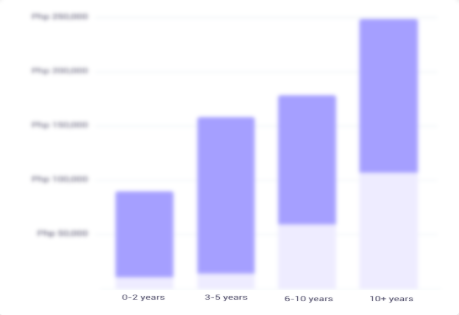 Payroll Specialist
Payroll Specialist Skills & Qualifications | Latest Payroll Specialist Jobs |Explore Similar Careers
Payroll Specialist
Latest Payroll Specialist Jobs | Explore Similar Careers