Network Engineer Job Description
Other job titles for Network Engineer
Network Architect, Computer Network Engineer, Infrastructure Engineer, Computer Network Architect, Network Systems Engineer, Network Technician, Network Supervisor, Network Administrator
What does a Network Engineer do?
Network Engineers design, plan and implement networks such as intranets, extranets, local and wide area networks (WAN and LAN) and other communication networks. They also model, analyze, assess, maintain and adjust network sizes to meet capacity and volume demand. Qualifications in this post include familiarity with network administration and monitoring, web platform development and operating system software.
Duties and Tasks:
Develop and recommend network security measures and procedures such as firewalls, network security audits, or automated security probes
Monitor network performance and analyze reports on data input or output in order to detect problems or identify inefficient use of computer resources
Maintain and administer computer networks such as systems software, applications software, hardware, and configurations
Perform disaster recovery and data backups if necessary
Protect data, software, and hardware through planning and implementation of network security measures
Troubleshooting, diagnosing and resolving hardware, software, network, and system problems
Replacing hardware components if necessary
Technical Skills:
Strong understanding of network infrastructure and network hardware
Network infrastructure devices such as wireless access points, firewalls, routers, switches, controllers, etc.
Knowledge of application transport and network infrastructure protocols
Experience with network security, LAN, and WAN

Deep understanding of network protocols
Other Skills/Requirements:
Complex problem solving skills
Strong analytical skills
Good communication skills with the ability to explain complex systems
Ability to learn new or unfamiliar technology and products
Good organization skills
Network Engineer
Network Engineer Salary in the Philippines | Latest Network Engineer Jobs |Explore Similar Careers
Network Engineer Salary in the Philippines
How much does a Network Engineer make?
The average monthly salary of a Network Engineer in Philippines ranges between Php 19,266 - Php 80,000 (median: Php 46,279).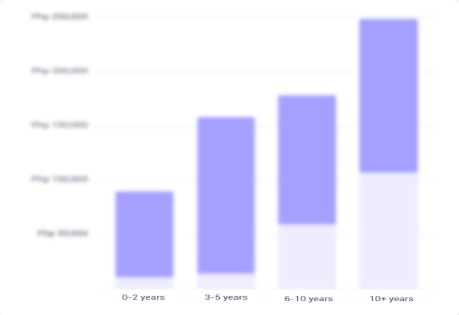 Network Engineer
Network Engineer Skills & Qualifications | Latest Network Engineer Jobs |Explore Similar Careers
Network Engineer
Latest Network Engineer Jobs | Explore Similar Careers