Mechanical Engineer Job Description
Other job titles for Mechanical Engineer
Equipment Engineer, Mechanical Design Engineer, Application Engineer
What does a Mechanical Engineer do?
A mechanical engineer designs, develops, fabricates, tests and maintains mechanical and electromechanical products and systems such as assemblies, engines and machines. Mechanical engineers evaluate and improve equipment through research and the application of engineering concepts. They oversee installations and operations, as well as the maintenance and repair of these equipment and components. Candidates are expected to be familiar with CAD, development and analytics software.
Duties and Tasks:
Read and interpret technical documents such as blueprints, technical drawings, schematics, and other computer-generated reports

Research, design, install, operate or maintain mechanical product, equipment and systems to ensure they meet requirements and regulations

Develop, coordinate, or monitor all aspects of production

Investigate equipment malfunctions and recommend actions for repair or design modifications to eliminate machine failures

Develop or test models to asses feasibility, sustainability, operating condition effects, new applications, or any modifications

Recommend changes in design or process to improve performance, quality, or efficiency
Technical Skills
Computer aided design (CAD)

Blueprint creation

Drafting standards and geometric, dimension, & tolerancing (GD&T)

Materials requirements, planning logistics, and supply chain software

Strong mathematical skills
Other Skills/Requirements
Analytical skills – analyzing and evaluating product requirements to create systems or designs

Good at problem solving and fault detection

Knowledge of Engineering Fundamentals

Organizational, project management, planning skills

Good communication skills – written and verbal
Additional Information
In the Philippines, graduates of BS Mechanical Engineering must take and pass the Mechanical Engineer Licensure Examination given by the Board of Mechanical Engineering to practice as a Licensed Mechanical Engineer. The exam is scheduled twice a year (February and August).
Mechanical Engineer
Mechanical Engineer Salary in the Philippines | Latest Mechanical Engineer Jobs |Explore Similar Careers
Mechanical Engineer Salary in the Philippines
How much does a Mechanical Engineer make?
The average monthly salary of a Mechanical Engineer in Philippines ranges between Php 27,125 - Php 84,100 (median: Php 53,500).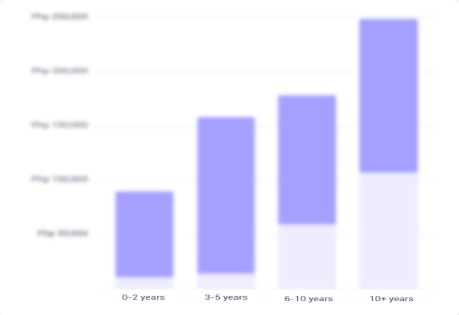 Mechanical Engineer
Mechanical Engineer Skills & Qualifications | Latest Mechanical Engineer Jobs |Explore Similar Careers
Mechanical Engineer
Latest Mechanical Engineer Jobs | Explore Similar Careers