Materials Engineer Job Description
Other job titles for Materials Engineer
Materials and Processes Manager, Materials Development Engineer, Materials Research Engineer, Metallurgical Engineer, Metallurgist
What does a Materials Engineer do?
Materials Engineers evaluate materials and develop machinery and processes to manufacture materials for use in various products. They may also develop new uses for known materials. Materials Engineers usually specialize in metals, plastics, or ceramics. Others may specialize in graphite, metal alloys, glass, and other naturally occurring materials.
Duties and Tasks:
Develop, modify, test, and evaluate new or existing materials

Review new product plans and make recommendations and provide technical advice for material selection and suitability

Analyze product failure data and laboratory test results to determine the causes of problems and

create solutions

Conduct or supervise tests on raw materials or finished products to ensure their quality.

Design and direct the testing or control of processing procedures.

Monitor material performance and evaluate material deterioration.

Guide technical staff in developing materials for specific uses in projected products or devices.
Technical Skills
High scientific and technical knowledge – applied chemistry & physics

Computer-aided design (CAD) software
Other Skills/Requirements
Materials resources management – ensuring the appropriate use of materials, equipment, and facilities to complete projects

Critical thinking – ability to identify the strengths and weaknesses of plans, processes, and materials. Explore alternative solutions and come up with different approaches to problems

Organizational, project management, planning skills

Good communication skills – written and verbal
Materials Engineers specializations:
Ceramics – develop ceramic materials and processes for making them into products

Composites – develop materials with special engineered properties for applications in aircraft, automobiles, and other similar products

Metallurgical – specializing in metals, such as aluminum and steel

Plastics – develop and test new plastics or polymers for new applications

Semiconductor processing – apply material science and engineering principles to develop microelectronic materials for computing, sensing, and other similar applications
Other Specializations/Sub Disciplines for a Civil Engineer:
Coastal Engineer

Geotechnical Engineer

Transportation Engineer

Water Resource Engineer
Materials Engineer
Materials Engineer Salary in the Philippines | Latest Materials Engineer Jobs |Explore Similar Careers
Materials Engineer Salary in the Philippines
How much does a Materials Engineer make?
The average monthly salary of a Materials Engineer in Philippines ranges between Php 11,500 - Php 49,700 (median: Php 30,600).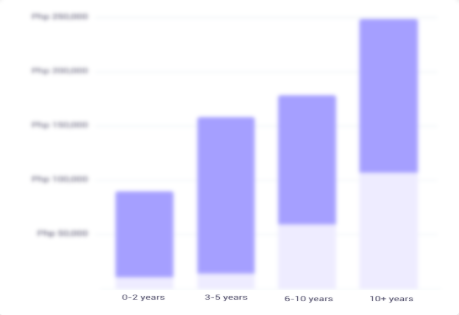 Materials Engineer
Materials Engineer Skills & Qualifications | Latest Materials Engineer Jobs |Explore Similar Careers
Materials Engineer
Latest Materials Engineer Jobs | Explore Similar Careers