Industrial Engineer Job Description
Other job titles for Industrial Engineer
Engineering Manager, Plant Engineer, Process Engineer, Manufacturing Specialist, Operations Engineer, Production Engineer, Supply Chain Engineer
What does anc Industrial Engineer do?
Industrial and production engineers develop, evaluate production processes such as quality control, inventory control, logistics processes and material flow. They minimize wastefulness during production by observing, assessing and recommending process improvements. Industrial Engineers must have knowledge in engineering technology, industrial control software and technical writing among others.


Duties and Tasks:
Review production schedules, engineering specifications, process flows, and other important information to understand methods and activities in manufacturing

Create plans for manufacturing products

Creating control systems for maximizing efficiency of delivering services and coordination of activities

Estimate production costs and establish cost saving methods

Design layout of equipment, materials, or workspace for maximum efficiency through drafting tools or computer-aided designs

Coordinate with customers and management to develop standards for design and product

Implement quality control procedures to resolve problems or minimize cost
Technical Skills
Computer aided design (CAD) software

Statistical software

Simulation software and electronic comparison analysis

Diagrammatic skills

Mechanical aptitude

Strong foundation in engineering fundamentals (basic design, strength of materials, thermodynamics, electrical theory, applied physics, machining, etc.)

Highly skilled in mathematics and physics
Other Skills/Requirements
Creativity – using creativity to design new production processes to reduce use of material resources, time waste, or labor

Strong time management skills

Good organization skills and a desire for efficiency

Critical thinking – using logic to identify strengths and weaknesses of plans, explore alternative solutions, and come up with different approaches to problems

Operations analysis – analyzing needs and product requirements to create a design

Organizational, project management, planning skills

Good communication skills – written and verbal

Additional Information
Graduates of Industrial Engineering can choose get an Industrial Engineer Certification through the Industrial Engineering Certification Board (IECB). The IE Certification validates an individual's qualifications in the field of industrial engineering professional practice.
Certification Levels
Level 1 The Certified Industrial Engineer (CIE)

Level 2 The Professional IE (PIE) under Portfolio Review
For more information, you can visit the IECB Website by clicking here.
Industrial Engineer
Industrial Engineer Salary in the Philippines | Latest Industrial Engineer Jobs |Explore Similar Careers
Industrial Engineer Salary in the Philippines
How much does anc Industrial Engineer make?
The average monthly salary of anc Industrial Engineer in Philippines ranges between Php 16,500 - Php 24,500 (median: Php 19,875).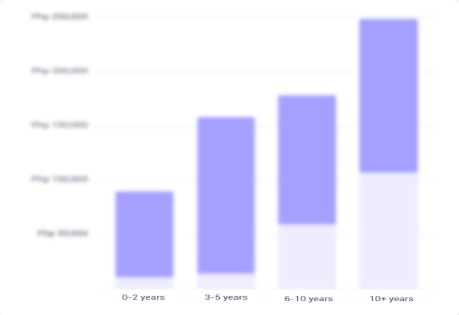 Industrial Engineer
Industrial Engineer Skills & Qualifications | Latest Industrial Engineer Jobs |Explore Similar Careers
Industrial Engineer
Latest Industrial Engineer Jobs | Explore Similar Careers