HR Manager Job Description
What does an HR Manager do?
HR Managers plan, direct, and coordinate the activities of the Human Resource department as well as any activities for an organization. They serve as a link between management and employees to handle questions, administer contracts, or resolve work-related problems. HR Managers may advise managers on organizational policies and recommend what needs to be changed or improved.
Knowledge
Personnel and Human Resources - Knowledge of the principles and procedures of HR practices and policies (recruitment, training, compensation and benefits, labor relations, personnel information systems, etc.)
Business Management Principles - Strategic planning and resource allocation
Skills
Good administrative skills

Management and leadership

Ability to motivate, develop, train, or develop people as they work

Conflict resolution (settling disputes, resolving grievances, negotiating)

Highly organized

Good communication skills (both written and verbal)

Proficient with Microsoft Office
Other job titles for HR Manager
Human Resource Manager, Employee Relations Manager, Human Resources Administration Director, Human Resource Director
HR Manager
HR Manager Salary in the Philippines | Latest HR Manager Jobs |Explore Similar Careers
HR Manager Salary in the Philippines
How much does an HR Manager make?
The average monthly salary of an HR Manager in Philippines ranges between Php 0 - Php 0 (median: Php 0).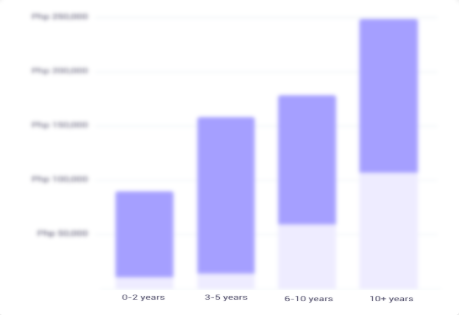 HR Manager
HR Manager Skills & Qualifications | Latest HR Manager Jobs |Explore Similar Careers
HR Manager
Latest HR Manager Jobs | Explore Similar Careers