HR Manager Job Description
Other job titles for HR Manager
Human Resource Manager, Human Resource Director, Employee Relations Manager, Human Resources Administration Director
What does an HR Manager do?
HR Managers plan, direct, and coordinate the activities of the Human Resource department as well as other activities of an organization. They serve as a link between management and employees to handle questions, administer contracts, or resolve work-related problems. HR Managers may advise managers on organizational policies and recommend what needs to be changed or improved.
Duties and Responsibilities:
These are some of the core duties and responsibilities of an HR Manager
Direct and coordinate human resource activities such as employment, compensation, benefits, labor relations, training, or other employee services
Develop internal policies or directives on company policies
Coordinate or consult with legal counsels to ensure that these policies comply with the law
Respond to inquiries regarding policies, procedures, or programs
Provide guidance or counseling to management
Recruit, interview, test, or select candidates to fill vacant positions
Coordinates or conducts training and other employee development activities
Investigates accidents or incidents and prepares the necessary reports
HR Manager
HR Manager Salary in the Philippines | Latest HR Manager Jobs |Explore Similar Careers
HR Manager Salary in the Philippines
How much does an HR Manager make?
The average monthly salary of an HR Manager in Philippines ranges between Php 0 - Php 0 (median: Php 0).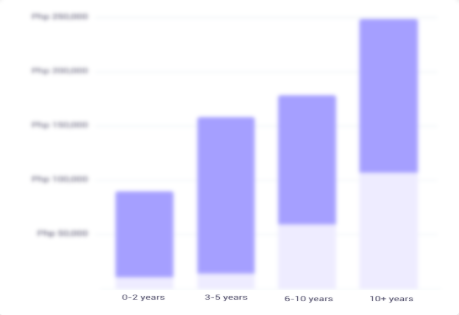 HR Manager
HR Manager Skills & Qualifications | Latest HR Manager Jobs |Explore Similar Careers
HR Manager Skills & Qualifications
Qualifications
These are some of the skills & qualifications an HR Manager needs. These may vary depending on the specific requirements of the business or organization.
Key Qualities/Abilities/Knowledge:
Personnel and Human Resources - Knowledge of the principles and procedures of HR practices and policies (recruitment, training, compensation and benefits, labor relations, personnel information systems, etc.)

Business Management Principles - Strategic planning and resource allocation

Management and leadership

Ability to motivate, develop, train, or develop people

Conflict resolution (settling disputes, resolving grievances, negotiating)

Highly organized

Written and verbal communication
Education Requirements
Bachelor's Degree in Psychology, Human Resource Management, Human Resource Development Management, Organizational Development, or similar.
Skills required
Administrative Management
HR Manager
Latest HR Manager Jobs | Explore Similar Careers