HR Generalist Job Description
Other job titles for HR Generalist
HR Manager, HR Officer, HR Staff, HR Supervisor, HR Clerk, HR Associate
What does an HR Generalist do?
Human Resource Generalists manage the day-to-day operations of the HR Department of a company. They handle the administration of human resource policies, procedures, and programs. Their daily activities vary depending on the needs of the company or department.
Human Resource Generalist may need to have knowledge and experience with some of a combination of the following:
Employee Relations
Compensation & Benefits
Recruitment & Training
HR Policies
Organizational Development

Industrial Psychology
Labor Relations
Employment / Labor Laws & Compliance
OTHER SKILLS
Communication skills (both written and verbal)
Organizational skills - ability to easily access and store various data and information on a daily basis
Confidentiality - ability to handle confidential and sensitive information
Excellent People Management
Presentation & Reporting skills
HR Generalist
HR Generalist Salary in the Philippines | Latest HR Generalist Jobs |Explore Similar Careers
HR Generalist Salary in the Philippines
How much does an HR Generalist make?
The average monthly salary of an HR Generalist in Philippines ranges between Php 15,000 - Php 38,333 (median: Php 26,666).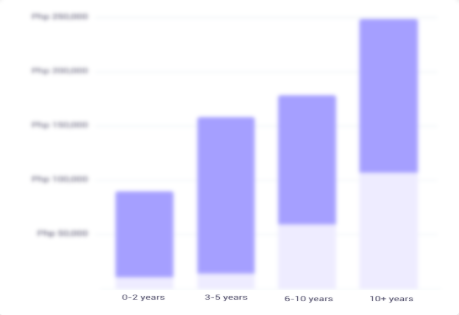 HR Generalist
HR Generalist Skills & Qualifications | Latest HR Generalist Jobs |Explore Similar Careers
HR Generalist
Latest HR Generalist Jobs | Explore Similar Careers