Functional Consultant Job Description
Other job titles for Functional Consultant
Functional Consultant, SAP Consultant, Oracle Consultant
What does a Functional Consultant do?
Functional Consultants plan, design, and oversee the construction of a software system. They translate business requirements into functional specifications to build a system that meets those necessary requirements. They are considered as subject matter experts on the use the applications for business. Generally, they have Enterprise Resource Planning (ERP) implementation expertise but may also work with Customer Relationship Management (CRM).

Functional Consultants often work with teams that include Business Analysts, Technical Consultants, and Software Engineers.
Duties and Responsibilities:
These are some of the core duties and responsibilities of a Functional Consultant.
Know and understand business processes and business flow
Work with clients to determine needs and demands
Turn those needs and demands into a logical and technical business model that can be achieved and translated through a software
Configure the application to ensure that it works the way clients intend
Coordinate with technical counterparts (such as Technical Consultants, Software Engineers, etc) and perform data mapping activities
Deliver end-user training and ensure usability
Provide follow-up or on-going support for the application
Products/Technologies a Functional Consultant may work with:
ERP: Microsoft Dynamics Nav, Oracle E-Business Suite, Netsuite ERP, SAP/SAP Business One
CRM: Microsoft Dynamics CRM, Netsuite CRM, Pega CRM, Salesforce, SAP CRM
HR: Oracle HCM, Peoplesoft, SAP SuccessFactors, Workday
Office Automation: Microsoft/Office365
Functional Consultant
Functional Consultant Salary in the Philippines | Latest Functional Consultant Jobs |Explore Similar Careers
Functional Consultant Salary in the Philippines
How much does a Functional Consultant make?
The average monthly salary of a Functional Consultant in Philippines ranges between Php 93,250 - Php 192,500 (median: Php 132,089).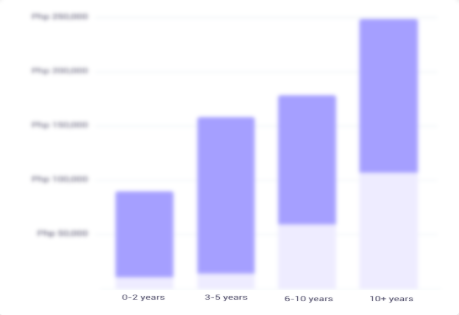 Functional Consultant
Functional Consultant Skills & Qualifications | Latest Functional Consultant Jobs |Explore Similar Careers
Functional Consultant Skills & Qualifications
Education Requirements
Bachelor's Degree: Computer Science, Information Technology
Skills required
Experience with SAP or Oracle Systems
Workflow and security configuration
Business process analysis
Good communication and interpersonal skills
Documentation and writing