Electrical Engineer Job Description
Other job titles for Electrical Engineer
Circuits Engineer, Electrical Controls Engineer, Electrical Project Engineer, Power Systems Engineer
What does anc Electrical Engineer do?
Electrical engineers design and build electrical systems and equipment for industrial, commercial, domestic, military, or scientific use. They prepare technical drawings and specifications, topographical maps and system specifications for the installation, maintenance, and upgrades. These engineers must be familiar with systems analysis, and CAD, analytical and configuration management software and electrical schematics.
Duties and Tasks:
Prepare technical drawings and specifications of electrical systems to ensure installation and operations are within standards of requirements and regulations

Operate computer aided design software to perform various tasks

Design, implement, maintain, or improve electrical instruments, equipment, facilities, components, products, or systems for various uses

Coordinate manufacturing, installation, maintenance, and testing activities

Prepare specifications for purchasing of materials or equipment

Estimate labor, material, or construction costs and create a budget for the project

Maintain electrical systems and equipment
Technical Skills
Computer aided design (CAD) software

Circuit design and analysis

Instrumentation and electrical measurements

Knowledge of programming language is helpful (C/C++/JAVA)

Strong mathematical skills
Other Skills/Requirements:
Good analytical skills with the ability to evaluate product requirements to create systems or designs

Systems analysis

Good at problem solving and fault detection

Knowledge of Engineering Fundamentals

Organizational, project management, planning skills

Good communication skills – written and verbal
Additional Information
To become a Registered Electrical Engineer in the Philippines, graduates of any BS Electrical Engineering or similar courses must take and pass the Electrical Engineer Licensure Examinations given by the Board of Electric Engineering. The exam is scheduled twice a year (April and August).
Electrical Engineer
Electrical Engineer Salary in the Philippines | Latest Electrical Engineer Jobs |Explore Similar Careers
Electrical Engineer Salary in the Philippines
How much does anc Electrical Engineer make?
The average monthly salary of anc Electrical Engineer in Philippines ranges between Php 0 - Php 0 (median: Php 0).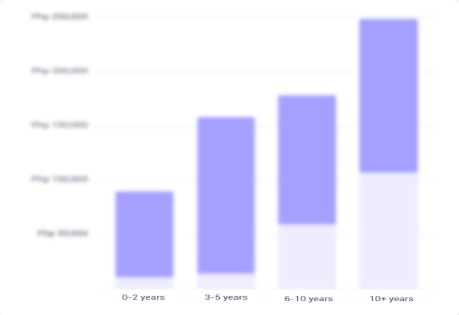 Electrical Engineer
Electrical Engineer Skills & Qualifications | Latest Electrical Engineer Jobs |Explore Similar Careers
Electrical Engineer
Latest Electrical Engineer Jobs | Explore Similar Careers