Draftsman Job Description
Other job titles for Draftsman
CAD Designer, CAD Operator, CAD Technician, Autocad Draftsman, Civil Draftsman
What does a Draftsman do?
Civil Drafters, more commonly known as a Draftsman or CAD Operator, prepares technical drawings and topographical relief maps used in various civil engineering projects such as roadways, bridges, structures, pipelines, water and sewage control systems, and more. Drafters can specialize in architectural, civil, electrical, or mechanical drafting.
Duties and Tasks:
Create drawings manually or through computer-aided drafting systems

Draw diagrams, profiles, cross-sections, maps, surveys, and others technical drawings to represent elevations, topographical contours, subsurface formations, structures, and more

Draft plans and detailed drawings used for structures, installations, or other construction projects

Review and revise rough sketches, drawings, designs, specifications, and other relevant data given by civil engineers to ensure that they apply and conform to design concepts

Assist during surveying of proposed projects and plot/encode survey data using CAD software

Specify materials and procedures to be used
Technical Skills:
Computer-Aided Design (CAD) Software - Autodesk AutoCAD, Civil 3D, SketchUP, etc

Technical Drawing/shop drawing

Blueprint creation

Diagrammatic skills

Skilled in mathematics and physics
Other Skills/Requirements:
Critical thinking skills – good at spotting problems with plans and designs and coming up with solutions

Detail-oriented – able to carefully pay close attention to details in plans they are building or creating, to ensure they are technically accurate to the outlined specifications

Systems analysis – determining how a system should work
Additional Information:
Eligibility for work in Government - Draftsman (CSC MC NO. 10, S. 2013-Cat II)
Other Specializations/Sub Disciplines for a Civil Engineer:
Coastal Engineer

Geotechnical Engineer

Transportation Engineer

Water Resource Engineer
Draftsman
Draftsman Salary in the Philippines | Latest Draftsman Jobs |Explore Similar Careers
Draftsman Salary in the Philippines
How much does a Draftsman make?
The average monthly salary of a Draftsman in Philippines ranges between Php 10,000 - Php 37,500 (median: Php 23,750).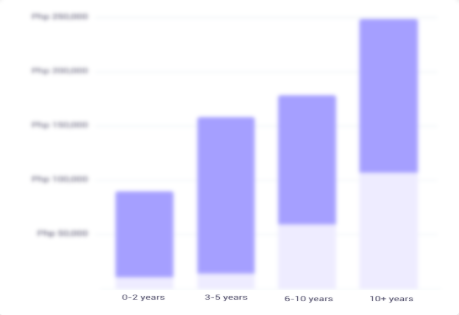 Draftsman
Draftsman Skills & Qualifications | Latest Draftsman Jobs |Explore Similar Careers
Draftsman
Latest Draftsman Jobs | Explore Similar Careers