Database Administrator Job Description
What does a Database Administrator do?
Database administrators manage, test, and implement policies to computer databases. This advanced role involves coordinating and generating various reports as per need from various clients. Administrators are also responsible for the design, update, security, back-up, and recovery of the database.
Duties and Tasks:
Test programs or databases, correct errors, and make modifications needed
Building database systems
Plan, coordinate, and implement security measures to safeguard information in computer files
Minimize database downtime and manage parameters to provide fast query responses
Perform tests and evaluations to ensure data security, privacy, and integrity
Modify existing databases and database management systems
Direct programmers or analysts to make necessary changes in existing databases or database management systems
Write and code database descriptions and identifiers of database management systems
Determine document database policies, procedures, and standards
Technical Skills:
RDBMS modelling, PostgreSQL, MySQL, NoSQL, Oracle, MCTIP
Experience or familiarity with web application development
Experience with ITIL v3 foundations may be beneficial for some jobs
Data backup, recovery, security, and integrity
Familiar with database design, documentation, and coding
Familiar with programming languages API
Other Skills/Requirements:
Complex problem solving skills
Strong analytical skills
Good communication skills with the ability to explain complex systems
Information ordering - Ability to arrange things or action in a certain order or pattern according to a specific rule or set of rules
Additional Information:
Industry certifications are often an advantage for job openings
Other job titles for Database Administrator
DBA, Database Manager, Database Developer, Database Programmer, Information Systems Manager
Database Administrator
Database Administrator Salary in the Philippines | Latest Database Administrator Jobs |Explore Similar Careers
Database Administrator Salary in the Philippines
How much does a Database Administrator make?
The average monthly salary of a Database Administrator in Philippines ranges between Php 24,150 - Php 76,133 (median: Php 51,688).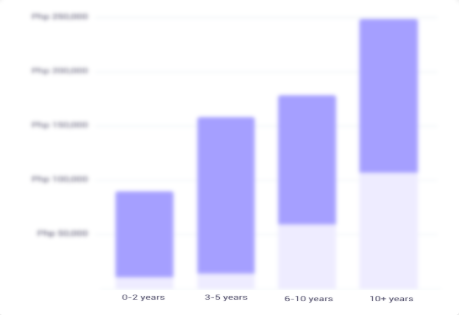 Database Administrator
Database Administrator Skills & Qualifications | Latest Database Administrator Jobs |Explore Similar Careers
Database Administrator
Latest Database Administrator Jobs | Explore Similar Careers