Civil Engineer Job Description
What does a Civil Engineer do?
Civil Engineers plan, design, and oversee the construction and maintenance of building structures and facilities such as roads, railroads, airports, bridges, harbors, dams, pipelines, power plants, water systems, sewage systems, and others. They monitor and direct projects to ensure compliance to intended design and specifications, and provide technical advice to construction personnel. Civil engineers are expected to be familiar with CAD and graphic rendering software, projects, and materials management.
Duties and Tasks:
Inspect project sites to monitor progress and ensure compliance to design specification, safety or sanitation standards, and other regulations.

Coordinate safety compliance activities

Manage the construction and operations activities in the project site

Provide technical advice to industrial or managerial personnel for details on design, construction, modifications, or repairs.

Direct or aid in surveying for installations

Test building materials such as concrete, steel, asphalt, etc

Perform or oversee soil test to determine the strength of the foundation

Estimate quantities, cost of material, cost of labor, operational costs, and other factors to determine project feasibility

Create graphical representations of structures
Technical Skills
Computer-aided design (CAD) software

Industrial control software

Three-dimensional conceptual skills

Blueprint creation

Diagrammatic skills

Highly skilled in mathematics and physics
Other Skills/Requirements:
Materials resources management – ensuring the appropriate use of materials, equipment, and facilities to complete projects

Critical thinking - using logic to identify strengths and weaknesses of plans, explore alternative solutions, and come up with different approaches to problems

Operations analysis - analyzing needs and product requirements to create a design

Personnel management - ability to motivate and direct people as they work through problems

Organizational, project management, planning skills

Good communication skills – written and verbal
Additional Information:
A graduate of BS Civil Engineering must take the Civil Engineering Licensure Examination in order to practice the profession. The Board of Civil Engineering facilitates the exam under the Professional Regulations Commission (PRC) and is scheduled in May and November every year.
Specializations/Sub Disciplines:
Coastal Engineer

Geotechnical Engineer

Transportation Engineer

Water Resource Engineer
Other job titles for Civil Engineer
City Engineer, Structural Engineer, Project Engineer, Structural Engineer
Civil Engineer
Civil Engineer Salary in the Philippines | Latest Civil Engineer Jobs |Explore Similar Careers
Civil Engineer Salary in the Philippines
How much does a Civil Engineer make?
The average monthly salary of a Civil Engineer in Philippines ranges between Php 24,250 - Php 77,500 (median: Php 50,875).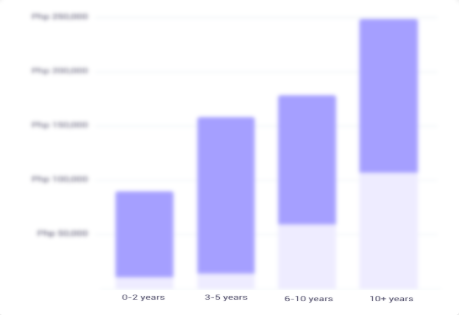 Civil Engineer
Civil Engineer Skills & Qualifications | Latest Civil Engineer Jobs |Explore Similar Careers
Civil Engineer
Latest Civil Engineer Jobs | Explore Similar Careers