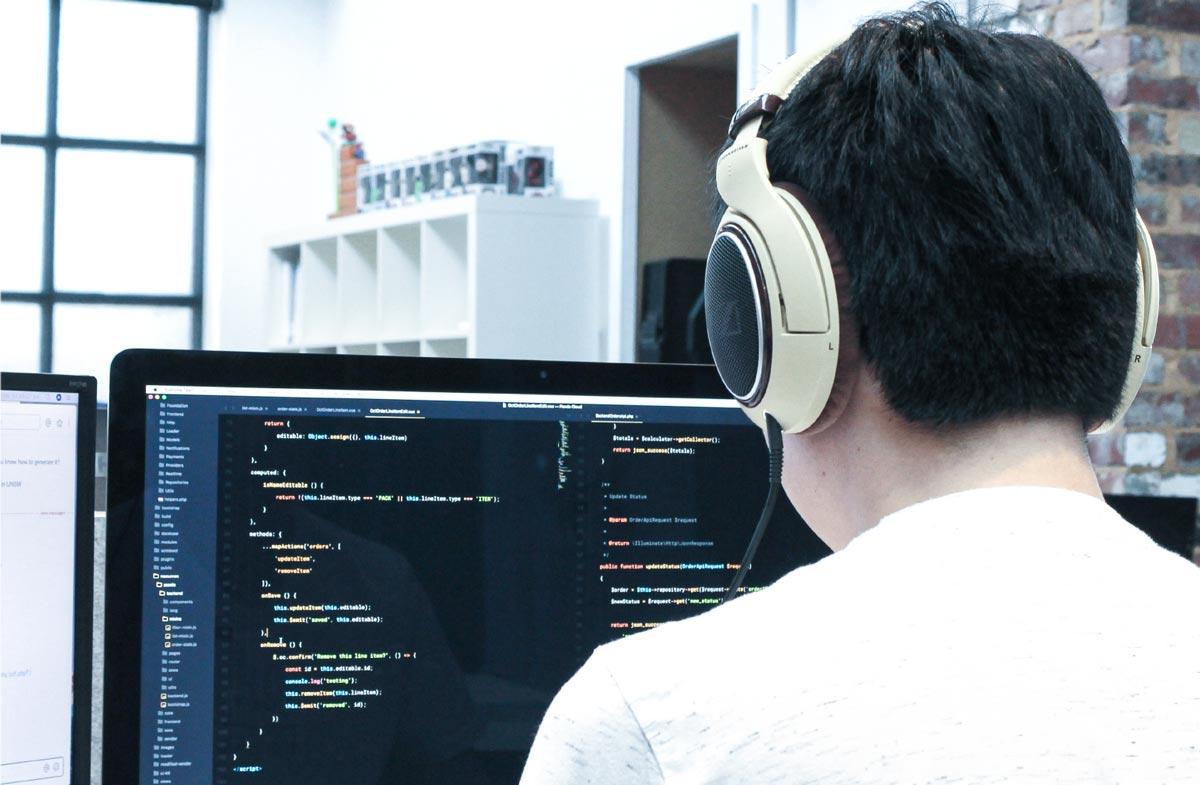 Back End Developer Job Description
What does a Back End Developer do?
Back End Developers build and maintain technology that powers components that make a web application functional. They are responsible for the server-side web application logic as well as writing web services and APIs used by front end developers and mobile application developers. They may also create storage solutions with a database. Back End Developers usually work together with Front End Developers and ensure that content gets delivered to Front End Developers.
Technical Skills
Server-side scripting/programming language (Java, C#, PHP, Ruby, Python, etc.) and framework used by the company
Database and SQL
JSON or XML APIs
Version control (Git)
HTML/CSS/JavaScript
Accessibility and security compliance
Basic data structures and algorithm
Other Skills/Requirements:
Complex problem-solving skills
Strong analytical skills
Systems analysis and evaluation
Good communication skills with the ability to explain complex systems
Ability to quickly learn new languages and technologies
Back End Developer
Back End Developer Salary in the Philippines | Latest Back End Developer Jobs |Explore Similar Careers
Back End Developer Salary in the Philippines
How much does a Back End Developer make?
The average monthly salary of a Back End Developer in Philippines ranges between
Php 48,759 - Php 100,250 (median: Php 74,500).
0 to 2 years experience
Php 14,000 - Php 50,000 (median: Php 32,000)
3 to 5 years experience
Php 28,000 - Php 85,000 (median: Php 56,500)
6 to 10 years experience
Php 70,000 - Php 100,000 (median: Php 85,000)
10 + years
Php 83,000 - Php 166,000 (median: Php 124,500)
Salary information is based on the data collected, analyzed, and standardized by Recruitday team from employers, jobseekers, and other sources as of November 04, 2019.
Back End Developer
Back End Developer Skills & Qualifications | Latest Back End Developer Jobs |Explore Similar Careers
Back End Developer Skills & Qualifications
Qualifications
Education Requirements
Skills required
Back End Developer
Back End Developer Articles | Latest Back End Developer Jobs | Explore Similar Careers
Back End Developer Articles
Back End Developer
Latest Back End Developer Jobs | Explore Similar Careers