Architect Job Description
Other job titles for Architect
Field Architect, Finishing Architect, Project Architect, Senior Architect, CAD Designer, Design Architect, Principal Architect, Architectural Project Manager, Design Architect, Principal Architect, Project Architect, Senior Architect, Senior Architectural Designer
What does anc Architect do?
Architects plan and design structures such as office buildings, commercial buildings, factories, warehouses, private residences, resorts, or other structural properties. They can design new buildings or suggest renovations to existing buildings. Architects must be able to combine creativity with a practical understanding of structures and materials to develop concepts, specifications, and detailed drawings. They aim to design efficient, safe, sustainable and aesthetically pleasing buildings and other structures.
Duties and Tasks:
Create a design brief by meeting and consulting with clients to discuss designs, specifications, and requirements
Prepare sketches, production drawings, scale drawings, or architectural designs by hand or using computer-aided design (CAD) software
Plan and/or design structures according to safety, environmental, or other regulations
Obtain necessary approvals from authorities or other governing bodies
Prepare information regarding design, structure specifications, materials, color, equipment, cost estimates, construction time, etc.
Conduct on-site observation during construction to monitor accuracy and compliance with plans and design
Monitor and coordinate with specialists; including but not limited to electrical engineers, mechanical engineers, interior designers, landscape designers, etc.
Negotiate with builders and planning authorities


Technical Skills:
Computer aided design (CAD)
Adept with graphics/imaging software such as Adobe Illustrator, Photoshop, InDesign, Quark, etc
Basic mathematical skills
Other Skills/Requirements:
Aptitude for design and high creativity
Excellent design and drafting skills
Able to analyze problems
Organizational, project management, planning skills
Good communication skills - written and verbal
Additional Information:
In the Philippines, graduates of BS Architecture need to pass the Architecture Licensure Examination (ALE) before he/she can practice as a Licensed Architect. The exam is scheduled twice a year (January and June).
Graduates must be registered and licensed with a Certificate of Registration and Professional Card issued by the Professional Regulatory Board of Architecture and the Professional Regulation Commission. Though not all job listings required a Licensed Architect, it serves as a big career advantage.
Architect
Architect Salary in the Philippines | Latest Architect Jobs |Explore Similar Careers
Architect Salary in the Philippines
How much does anc Architect make?
The average monthly salary of anc Architect in Philippines ranges between Php 25,431 - Php 31,215 (median: Php 28,323).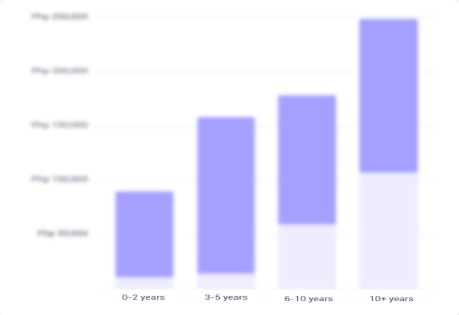 Architect
Architect Skills & Qualifications | Latest Architect Jobs |Explore Similar Careers
Architect
Latest Architect Jobs | Explore Similar Careers