Accountant Job Description
Other job titles for Accountant
Accountant, Accounting Staff, Accounting Officer, Accounting Supervisor, Certified Public Accountant, Cost Accountant, General Accountant, Project Accountant
What does anc Accountant do?
Accountants analyze financial information and prepare financial reports. They ensure that all financial statements are accurate and up to date. They are responsible for measuring the performance of the company, assessing its financial position, and paying taxes.
Accountants prepare financial statements such as income statements, balance sheets, and cash flow reports. They perform a wide range of duties depending on their company and the specific focus of their work.
There are a few types of Accountants:
Management Accountants prepare financial information that is used internally by the company or organization they work in.
Public Accountants work for accounting firms or are self-employed. They perform audits and prepare financial documents and tax forms for clients.
Government Accountants work with the records of different government agencies. They can audit businesses, organizations, and individuals that are subject to government regulation and taxation
PROGRAMS/PRODUCT/TECHNOLOGY:
Quickbooks, Insynq, or similar
Microsoft Office (Excel)
Siterra
OTHER SKILLS
Strong mathematics skills
Customer service skills
Good analytical thinking
OTHER REQUIREMENTS/INFORMATION
A graduate of Accountancy can become a Certified Public Accountant (CPA) by taking a CPA Board Exam from the Philippine Regulatory Commission (PRC). Passing the CPA Board Exam is required for anyone who wants to practice accountancy professionally.
To apply for a professional license, visit PRC's website or click here.
Accountant
Accountant Salary in the Philippines | Latest Accountant Jobs |Explore Similar Careers
Accountant Salary in the Philippines
How much does anc Accountant make?
The average monthly salary of anc Accountant in Philippines ranges between Php 14,000 - Php 62,500 (median: Php 38,250).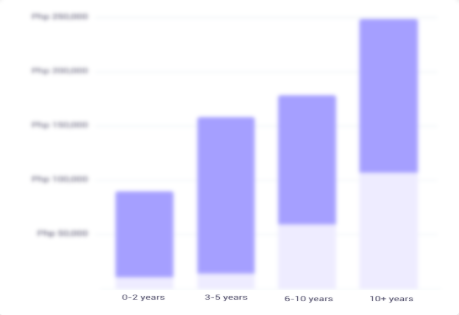 Accountant
Accountant Skills & Qualifications | Latest Accountant Jobs |Explore Similar Careers
Accountant
Latest Accountant Jobs | Explore Similar Careers